Do you own a PC or perhaps an Apple device but you now need to run a particular Android app? If you already know how you can do this, then you must be familiar with android emulators. These emulators are created by developers to allow the users to simulate the android environment on multiple platforms such as PC, Linux, Mac OS to run android applications.
There are only a few good emulators in the market as opposed to those hundreds that contain plenty of bloatware or malicious items that can harm your devices. Choosing an emulator is easy if you precisely know your needs and your system. The Nox App Player is also one of the best emulators available that can work on both old and modern devices without too much hassle.
Some salient features of Nox Player:
Runs on the Android 4.4 KitKat system.
In-built Google Play Store.
Two graphics rendering Modes – DirectX and OpenGL
Supports keymapping, FPS Lock, Pre-rooted, etc.
Although these features should be enough for most, here are some of the best alternatives to the Nox App Player.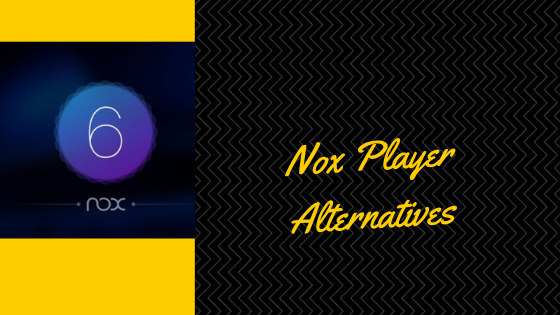 Andyroid
Comparatively a new android emulator, Andyroid is capable of a great many feats all the same. The emulator runs the Android 4.2.2 Jellybean system that is supported by millions of apps to date. You could watch any content or play in theater mode as it supports full screen. You could even pick a custom resolution and resize the window for multitasking without facing crashes or freezing issues.
You can entrust the Andyroid emulator to meet all your basic functionality needs as well as play games at 30 FPS. You could also connect your phone via USB to use as a controller to access, navigate and manage the emulator.
Bluestacks
Undisputedly, the Bluestacks is by far the most well known Android Emulator. It is based on Android 4.4 KitKat with a custom UI that offers you great customizability. You can run millions of both paid and unpaid apps using your account details and browse many more in the pre-installed Google Play Store.

The Bluestacks Android Emulator exclusively allows you to directly stream games to your Twitch and Facebook account to show the world your amazing skills or host live performances. You can multitask between different apps and use the key mapping feature to perform various in-app functions. You could also purchase the premium version annually which adds quick-support and removes annoying ads.
Remix OS Player
The Remix OS Player is a distinct Android Emulator that allows older devices with AMD or x86 Intel chipsets to run multiple android apps. You can install the Remix OS Player as an Operating system too that you can dual boot along with your present system if you don't want to install it as a standalone Android Emulator.
The emulator works on both Mac & PC devices seamlessly but you'll be required to manually install the Google Play Store. The Remix Central is a default app store in the emulator that also provides thousands of apps, games, books, movies that you can download as per your desire. This is the only mainstream Android emulator that can be updated to Android 6.0 Marshmallow by downloading additional system files. It is optimized for gaming and also allows you to change key mappings for a better experience.
MEmu
The Android emulator, MEmu is devised to perform like a workhorse and is particularly made for all Windows systems. The default android system is Android 4.2 Lollipop which could be upgraded to Android 5.0 Nougat too with additional package files. You get a pre-installed Google Play Store so you have the freedom to browse and download loads of apps, movies, books, and songs soon after you boot the emulator by once providing your login credentials.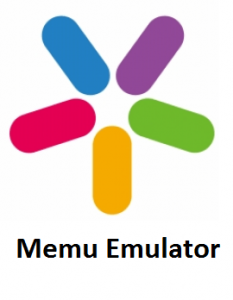 It is known to provide great compatibility because it supports both Intel and AMD chipsets along with Nvidia drivers support that is useful for running games and graphics-intensive applications.
Tools such as screen-shot, full-screen mode, kill process manager, screen recorder are a few reasons that will impress you enough to get this Android Emulator. Additional features include sideloading apps to phone, key mapping, operation record tool (automate touch screen actions), default association and so much more!
AMIDuOS
AMIDuOS is a modern Android Emulator developed by the infamous American Megatrends. It requires your system to possess the Microsoft Net Framework 4.0 or higher along with an enabled 'Virtualisation Technology' which can be found within the BIOS of your system.
Commonly many people call it DuOS and it uses the Android 5.1 Lollipop system that surprisingly has a pre-built Amazon App Store. While you can easily install the Google Play Store with an APK file, the AMIDuOS emulator supports external GPS hardware as well as gamepads. Additionally, you can manually change RAM size, FPS and DPI besides it being pre-rooted for managing different types of tasks and objectives.
Final Words
These Android emulators are individually capable of satisfying dissimilar needs of all kinds of users. You can use these emulators to watch movies, play games and do many other things without owning a tangible android device.
These are some of the most reliable emulators too since they are already being used by tens of millions of people globally.