These days, when a new online game is being introduced each day, there would be no surprise to see more and more people getting attracted to different kinds of games. More to this, people love to spend their free time on their smartphones, where online games dominate other activities on the mobile phone.
Now the question arises, is there any other way to enjoy your favorite games than your mobile devices?
Fortunately, we have one of the best solutions that not only let you play the game on the larger screen than your phone but ensure to provide better gaming experience i.e. Android games on PC.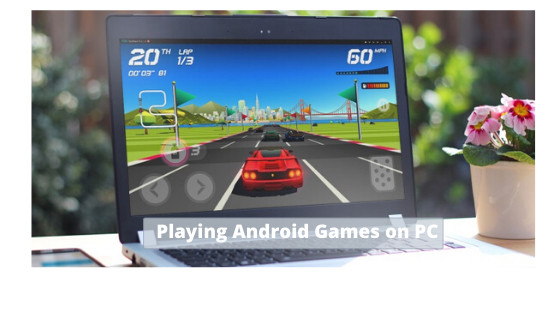 Yes, you have read the right. Now, you can play and enjoy all Android games on your Windows PC without any need for additional hardware or a paid tool. All you require is the third-party software, which is an Android emulator, which allows you to play even the heavy Android games on your system smoothly, and in addition to this, absolutely free of cost.
Among numerous popular Android emulators, Nox App Player is one of the best alternative solutions for game lovers to download and enjoy different types of games on PC without getting any problem.
This emulator for PC not only provides all Android features for gameplay but provides these features for all apps as well. Using this emulator, you can emulate the Android environment on Windows OS and gives you the feel like if you are playing the game on your phone but with a bigger screen and keyboard and mouse as the controllers.
Nox App Player – Best Emulator to run Android games on PC
Nox App Player offers numerous advanced features that are not even available in BlueStacks, one of the top emulators by many users. The games which you are unable to play on BlueStacks, you can easily run them on Nox. Due to this reason, many gamers choose to get Nox App Player on their PCs instead of BlueStacks to avoid any issue while installing your favorite game on the system.
What makes it more preferable than other Android emulators is the multiple instances feature that enables you to play too many games on PC at the same time. For this, you just need to open the multiple instance management panel of the emulator and introduce a new instance so that you can run another game in it. The emulator provides you the facility to run as many instances as you want simultaneously, but it completely depends on the performance of your system.
Like, if your system has better hardware specifications, you would be able to have many instances running at once smoothly and flawlessly.
Steps to download Android game apps with Nox
Let's start the steps of downloading Android games on PC with the help of Nox App Player
Firstly, Download Nox App Player on your PC using the link given below.
Now, you have to install it, so follow the on-screen instructions carefully.
Once it is installed, open it.
Sign-in to your Google account so that you can access all the Android games available on the Google Play Store.
Here, if you have no such account, make sure to create the one to proceed further.
After signing in to Google account, type the name of the game you want to install in the search box of Google Play Store. For example, here we are going to install 'Onmyoji Arena' on PC, so type this keyword and press enter.
Now, you will get the search results, where you need to click the top result for the appropriate game app.
Click on the Install button.
Wait for a few seconds or minutes to get it installed completely.
Now, move to the main interface of Nox App Player, here you will get the icon of Onmyoji Arena (or icon of the game you have installed).
Click the icon to open the game.
Now, start playing your game and have fun with your friends.
Note: If you have an APK file of a game you want to install on PC, you can use it directly on Nox App Player and it will run perfectly.
Wrapping up
Now, you can download and play any game on PC which you have always played on your Android device. The installation steps of getting your desired app on your system using Nox App Player are quite simple and easy to follow.
You can install as many games as you want on PC with the help of this guide.
So, why wait for more when you have the best solution in front of you? Simply follow it and start enjoying Android games on your Windows PC.